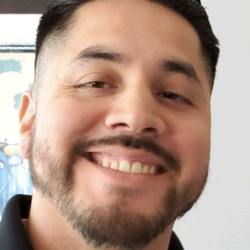 Bio
Welcome, you are a scholar! I am an educator, scholar, educational equity advocate, organizer, and poet who blends theory and praxis. My focal points are dual enrollment, scholar development, transfer student transition, and utilizing the arts to engage students. My pedagogical approach in the classroom is to teach with compassion, cariño and respect. I blend community practices with academic theoretical frameworks to provide students with various perspectives and tools. 
As a former community college student, Puentista, CA Mini-Corps teacher assistant, my purpose as an educator is to be a guide, and utilize innovative learning strategies to make learning fun and meaningful. My goals are to provide students with the resources and tools they need to become better scholars, transfer to four-year universities and graduate. Moreover, a preferred teaching style is to encourage scholars to become agents of change in their perspective communities with the knowledge, wisdom and degrees they earn. 
M.A. in Mexican American Studies with an emphasis in Education from San José State University.
B.A. in World Cultures and Literature with an emphasis in Spanish from University of California, Merced. 
A.A. from San Joaquin Delta College. 
Furthermore, I did not graduate from a traditional high school, I was short credits and earned my high school equivalency from Stockton School for Adults.